1960
Pitchford, Genie:
Young Folks Hawaiian Time
Illustrations by Stanley B. Stubenberg
Watkins & Sturgis, Ltd., Honolulu, 1960.
Paperback edition by Borden Pub Co and Pacifica House, 1965.
Second printing: Pacifica House, North Hollywood, California, 1967.
Hard cover with white plastic comb binding, 46 pages [unpaged], 23 full-page colour drawings by Stanley Stubenberg.
Review
A children's book with distinctively modern illustrations by Stubenberg.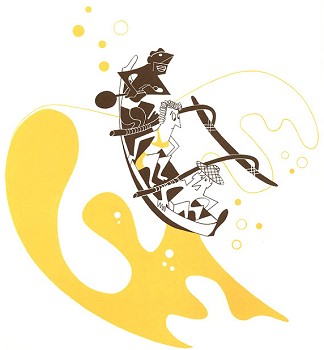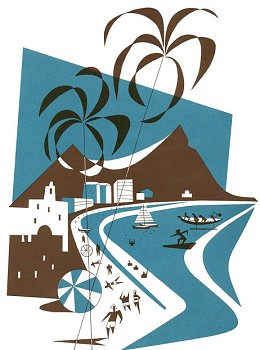 Canoe Surfing Waikiki



Notes
Genie (Eugenia) Pitchford was editor of Forecast, published by the Outrigger Canoe Club, and wrote on other topics pertaining to Hawaii, such as surfing, including an article in Paradise of the Pacific in 1940.

Commercial artist Stanley B. Stubenberg was born in Honolulu, Hawaii on December 8, 1925.
He illustrated the 1965 book, Young Folk's Hawaiian Time and during his career he created illustrations for various hotels and restaurants in Hawaii including; Hilton Hawaiian Village, The Reef Hotel and The Tropics.
He passed-away aged 79 in September 2001 in St. Croix, Virgin Islands.
http://www.midcenturia.com/2011/05/stanley-stubenberg-illustration.html

Pitchford and Stubenberg are also accredited with Hawaiian Time, Watkins & Sturgis, Ltd.,1955.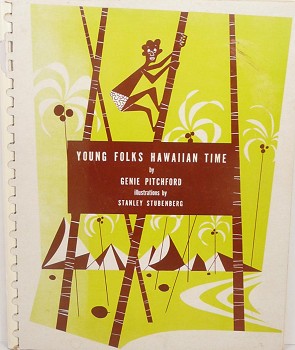 1960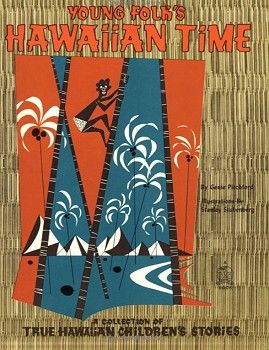 1965-1967