Pages ?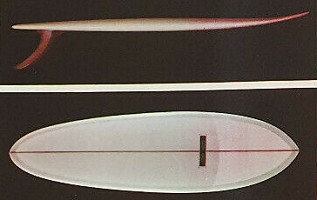 For the accompanying
surfing shot from the opposite page,
see below.

Nat and the Ski
THE SKI is a combination of of these components: deck line, bottom line, rail line, and outline.
The secret is in the way these ingredients are blended.
Outline: A round tail blending soft natural curves for clean water flow, with width and thickness forward of center.
Rail line: Egg shape at widest point, tapering naturally to high in the nose and low in the tail.
Bottom line: Singly the most important component these curve relate closely to the rail.
A planing hull increasing acceleration and top speed.
Deck line: A combination of thickness for floatation and curves for clean water flow.
The S deck keeps thickness forward creating a true foil with clean release.
We give you a form for maximum freedom.


For further technical information feel tree to write to Nat Young or any of our other design consultants.
(Dewey Weber Surfboards, Venice, California)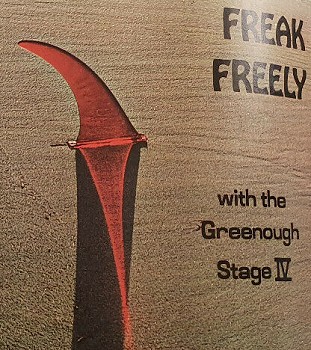 Waveset Greenough Stage IV